eleics design pvt. ltd.
ABOUT
US
Eleics Design Private Limited, is an Electronics & IT product design firm from green city Gandhinagar. We provide electronic design services to customer locally and nationally.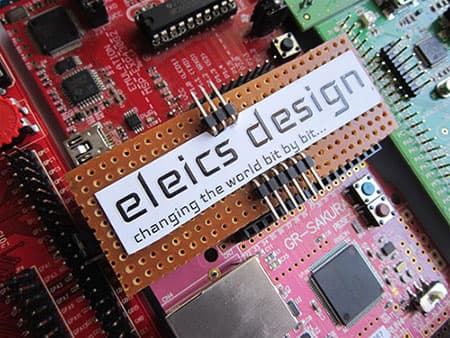 ELEICS DESIGN PVT. LTD.
We are an Electronics & IT product design firm from green city Gandhinagar founded in January 2013 and Incorporated in May 2016.
Everything we do, we believe in thinking differently, we believe in Rapid Development and Deployment of the Technology and Design Concepts, We think differently by making our product beautifully design, Simple to use and user friendly which is happened to make great Systems.
In view of Technology development we have worked with Renesas, Microchip, Freescale, Texas Instruments, Atmel and other semiconductor Products.
Find more info on our About Us page.
Embedded Systems
A Tiny Chip with a Brain for Complex Tasks which makes Human Life Easy.
Graphical UI Design
User Interface design for the sophisticated Embedded Device with Computer connectivity.
Low Power Design
Power consumption is vital factor of product. It should be as low as possible for good design & we make it happen.
GSM/GPRS/RF Solution
Imagine the world without wires, But still with great connectivity. Mobility/Protability is the next big thing.
Internet of Things (IoT)
Connect your Hardware to Internet. We develops IoT Application, Websites which can access Hardware.
Web Development
We Offers Web Development Solutions from small website to large website at effective price scale.